Health IT trainings and certifications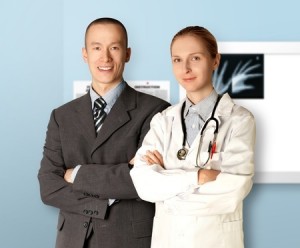 CommunityHealth IT's leadership serves as the official Health IT advisors for the national Professional Association of Health Care Office Management (PAHCOM). PAHCOM has been working as the premier course of support and resources for managers and administrators of small healthcare practices throughout the country since 1988. Working with PAHCOM, CommunityHealth IT developed the Health Information Technology Certified Manager for Physician Practice, which is now one of PAHCOM's top-tier certification programs.
CommunityHealth IT also partners with Global Institute for Cybersecurity + Research (GICSR) to help ensure that first responders and Florida's healthcare delivery ecosystems are prepared for cybersecurity threats. GICSR provides critical infrastructure owners and operators with access to next-gen cybersecurity education courses; programs and services; including customized role-based workforce development education services; design, development and facilitation of cyber exercises; and modeling and simulation support.
Visit www.communityhealthit.org to learn more about Health IT trainings and certifications.
Back to News page