NCFHCC Cybersecurity and Highly Infectious Disease Summit
The North Central Florida Health Care Coalition (NCFHCC) is teaming up with other local medical organizations to bring you the Cybersecurity and Highly Infectious Disease Summit on May 26th in Palatka, Florida. At the event, individuals will get the chance to learn from an array of experts and participate in a Homeland Security tabletop exercise on cybersecurity and medical surge.
The event will include two speakers from UF Health Shands who will go in depth into Ebola planning and response.
Also on the agenda, The President and CEO of  The Global Institute for Cybersecurity + Research will be leading an exciting tabletop exercise meant to mimic real-life emergency situations and evaluate and improve responses. Individuals will work together to evaluate emergency situations including Ebola outbreak and more.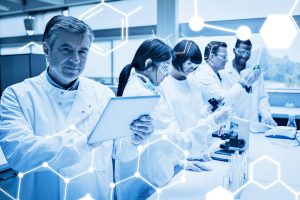 The event will be held from 10:30 a.m. to 2:30 p.m. in the Putnam County Emergency Operations Center in Palatka. Lunch will be served!
Seating is limited and registration ends May 25th, so sign up before time runs out. Click here to register.
For more information view the summit agenda and visit the registration page.
Back to News page