Join a discussion about being Black and pregnant in Marion County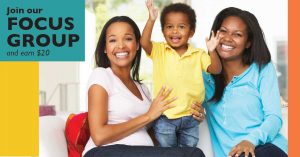 African American/Black women in Marion County who are pregnant or have had a baby in the last five years are invited to participate in a focus group. Focus group participants will be asked to share their experiences about being pregnant and the care they received during and after their pregnancies. Participants earn $20 for participation.
Join us:
Saturday, January 21, 2017 from 10 a.m. to 12 p.m.
Chatmire Community Center, 19789 SW 107th Place, Dunnellon, FL 34432
For more information, please call 352-727-3765 or email Donald Greist at 

DGreist@www.wellflorida.org
Results from the focus groups will contribute to the statewide initiative Florida's Healthy Babies that aims to positively influence social determinants and reduce racial disparity in infant mortality. Though infant mortality rates in Florida have declined, African American/Black infants are more likely to be born at a very low birth weight compared to White infants. African American/Black infants are also three times more likely to die in their first year of life compared to White infants.
The focus groups are being conducted by WellFlorida Council for the Department of Health in Marion County.
Back to News page