Measure Up Marion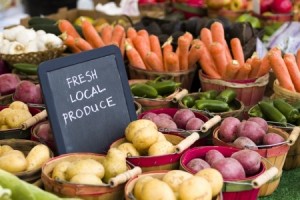 Based on its poor county health rankings, Marion County received the Centers for Disease Control and Prevention (CDC) Partners in Community Health award to create an initiative to improve health in the county.
As one of the 39 funded programs in the United States, the initiative Measure up Marion is confident that they can increase Marion's health rating and decrease disease in the county overall.
The goals of the program include increasing access to healthier foods, improving access to farmers markets, helping children in after school and summer programs, lowering exposure to second hand smoke and increasing the number of people who can avoid, reduce or manage chronic diseases.
MyHealthStory is helping lead this initiative. It is Marion County's Health Information Exchange, connecting Marion County's residents to medical providers, doctor-approved patient education, health advocates, and faith-based organizations to change how Marion County "does" healthcare.
Learn more about Measure up Marion and MyHealthStory at www.CommunityHealthIT.org.
Back to News page