MyHealthStory and VIECC helps Veterans and Providers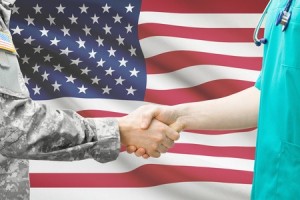 Lead by the VA, the Office of the National Coordinator and the US Department of Health and Human Services, the VIECC allows veterans to send their VA health information to their civilian providers electronically through MyHealthStory.
This service provides medication adjustments and follow up treatments with civilian providers available on the same day without being delayed because of missing paperwork. It also makes Veteran's VA medical information available for providers through MyHealthStory. The service offers a complete picture of Veteran's conditions to the providers.
Throughout North Florida and Southern Georgia, over 65,000 veterans have already used MyHeathStory and will continue to benefit from VIECC's services.
Learn more at www.CommunityHealthIT.org.
Back to News page