About MyHealthStory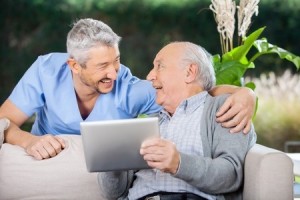 MyHealthStory is a Web-based service that allows you to safely and securely connect to the services, people and information you need to live healthy. Through MyHealthStory, you can connect to:
• Patients
• Physicians, PAs, NPs
• EMS Services
• Hospitals
• Behavioral Health
• Social Services
• Hospice
• Home Health
• Active Living Communities
• Long-term Care
• Healthcare Therapies: PT/OT/ST
• Patient Advocacy Groups
• Faith-based Organizations & Health Ministries
• Public Health
• Employers: Worksite Wellness
• VA
With MyHealthStory individuals can:
• See their health history 24/7 from any computer, smartphone or other mobile device with Internet connection
• Manage the healthcare of their families from one account (keep track of parents and kids!)
• Share information with healthcare providers and have immediate access to health records in emergencies
• Access thousands of doctor-approved videos on health topics and medications
For health systems and healthcare providers, MyHealthStory is a secure health information exchange (HIE) that provides an effective solution for patient engagement, secure messaging Meaningful Use and value-based payment models coming in full-force in 2019.
Learn more at http://www.CommunityHealthIT.org.
Back to News page