Upcoming First Responder Events
Join WellFlorida Council, Lutheran Services Florida and the First Responder Project for the following upcoming events:
Building a Successful Behavioral Health Access Program for First Responder Readiness Townhall
You are invited to a townhall that summarizes our shared efforts to broaden behavioral health and wellness supports for first responders, and battle stigma and other barriers to care. Learn about new resources and share your expertise as we review LSF's strategic plan for building a successful behavioral health access program (BHAP) for first responders in Northeast and North Central Florida.
There is no cost to attend. Breakfast and a Grab and Go Lunch will be provided.
The event is being offered at two locations for your convenience. Register now to reserve your space!
MAY 19 IN GAINESVILLE
Kirkpatrick Center, Institute of Public Safety, 3737 NE 39th Avenue, Gainesville, FL
7:30 AM to 1:00 PM
Register
MAY 31 IN JACKSONVILLE
Adam W. Herbert University Center, 12000 Alumni Drive, Jacksonville, FL
8:00 AM to 1:00 PM
Register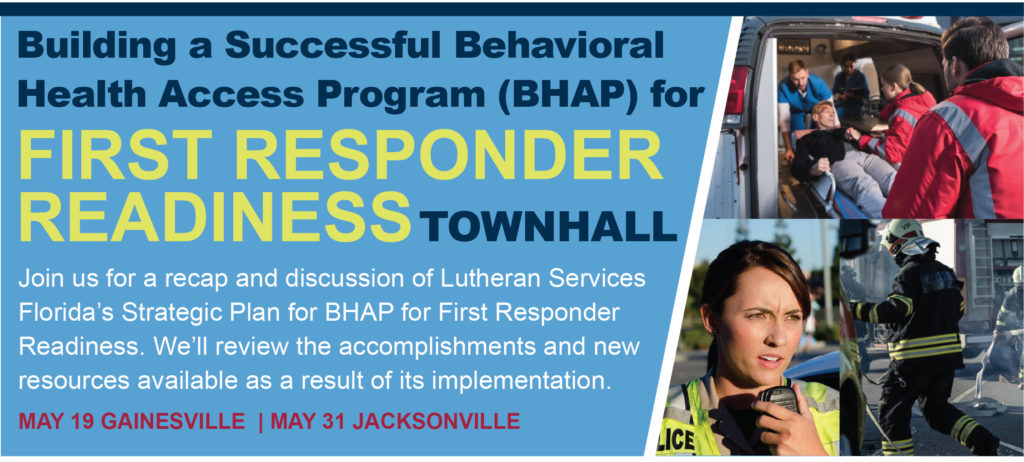 4th Annual Bearing the Burden Summit
This is a recommended training for all public safety leaders, supervisors, peer support, chaplains, veteran and new service personnel.
MAY 17 N JACKSONVILLE
Register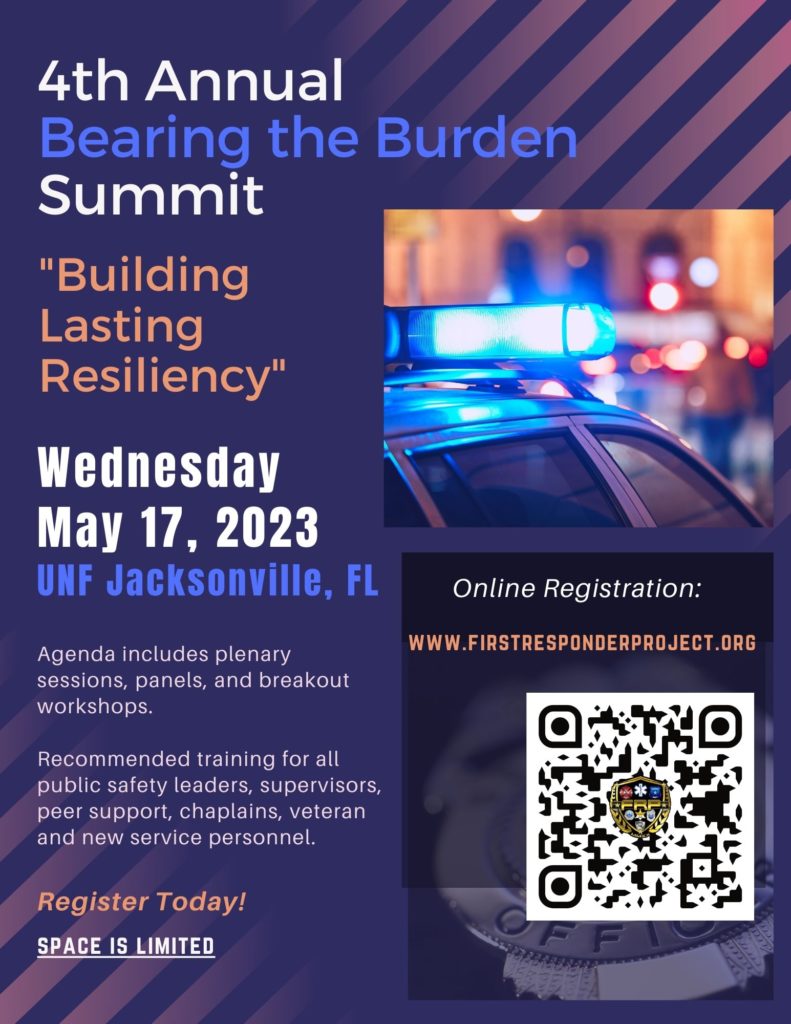 Back to News page